We help businesses plan, develop, and improve websites and web apps.
We have 20+ years of experience helping busy teams build adaptable, high-quality software that customers love.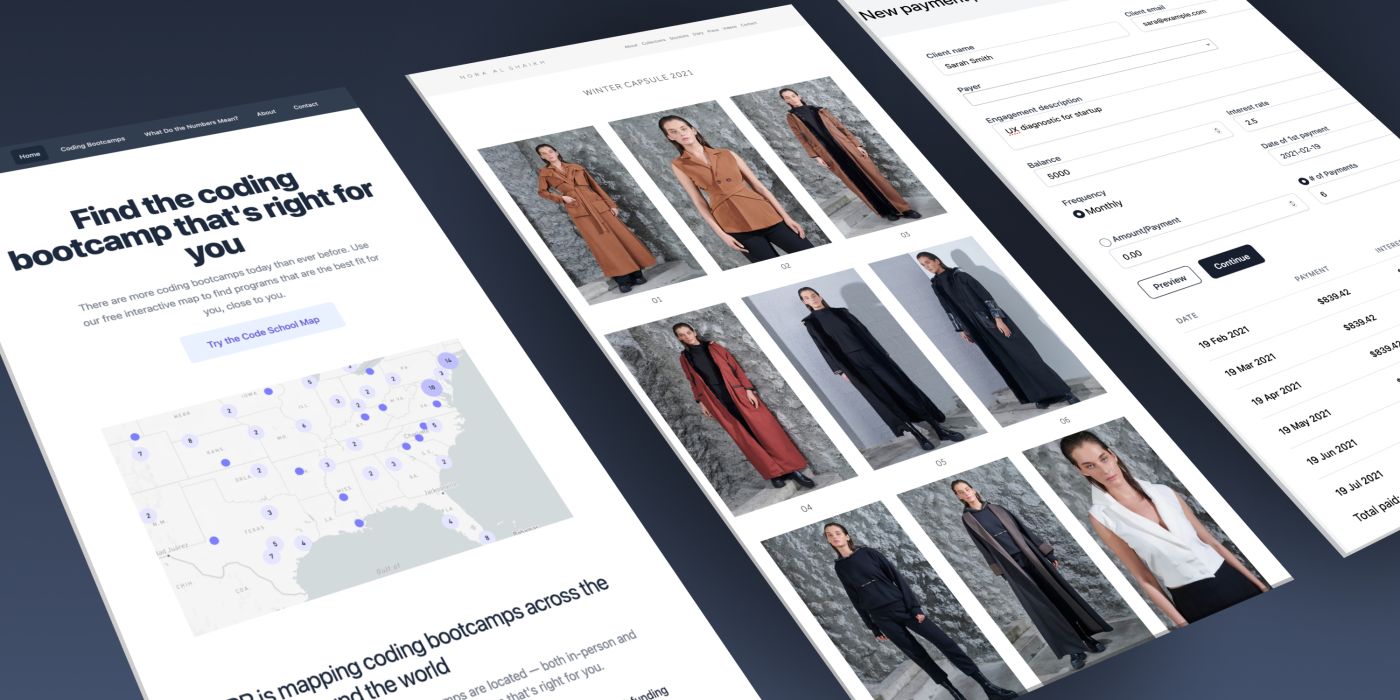 Hiring Neoteric Design was one of the best business decisions I've made. I trust them completely.
We build websites and web apps designed to adapt to change
We create software that is modular and adapts to the ever-changing business landscape. it's fast, secure, and easy to use.
Customer portals
From status updates to payments, document delivery to online forms: customer portals help organizations get business done.
Online payments
We build payment systems that help businesses adapt: from e-commerce and on-demand services to scheduled, recurring payments against a balance.
Content management
Today's challenges aren't about blogging. We build CMSes that integrate with back-end systems yet are easy-to-use, style-guide driven, and loved by editors.
Website redesigns
We're not a branding or graphic design firm, but we partner with some of the best. We bring expertise in strategy, content, and site-building to revive old sites.
Nick and his team are among the finest and most forward-thinking collaborators I've had the pleasure to work with.
Over 20+ years, we've built long-term relationships with organizations seeking high-value returns:
Working with the Neoteric team is not only good business; it is an opportunity to learn from a masterful group of thinkers and doers.
We can help you.

Our no-bull approach will get things sorted and move your project forward.