We help businesses plan, build, and develop websites and web apps.
We have 20+ years of experience helping busy teams build adaptable, high-quality software that customers love.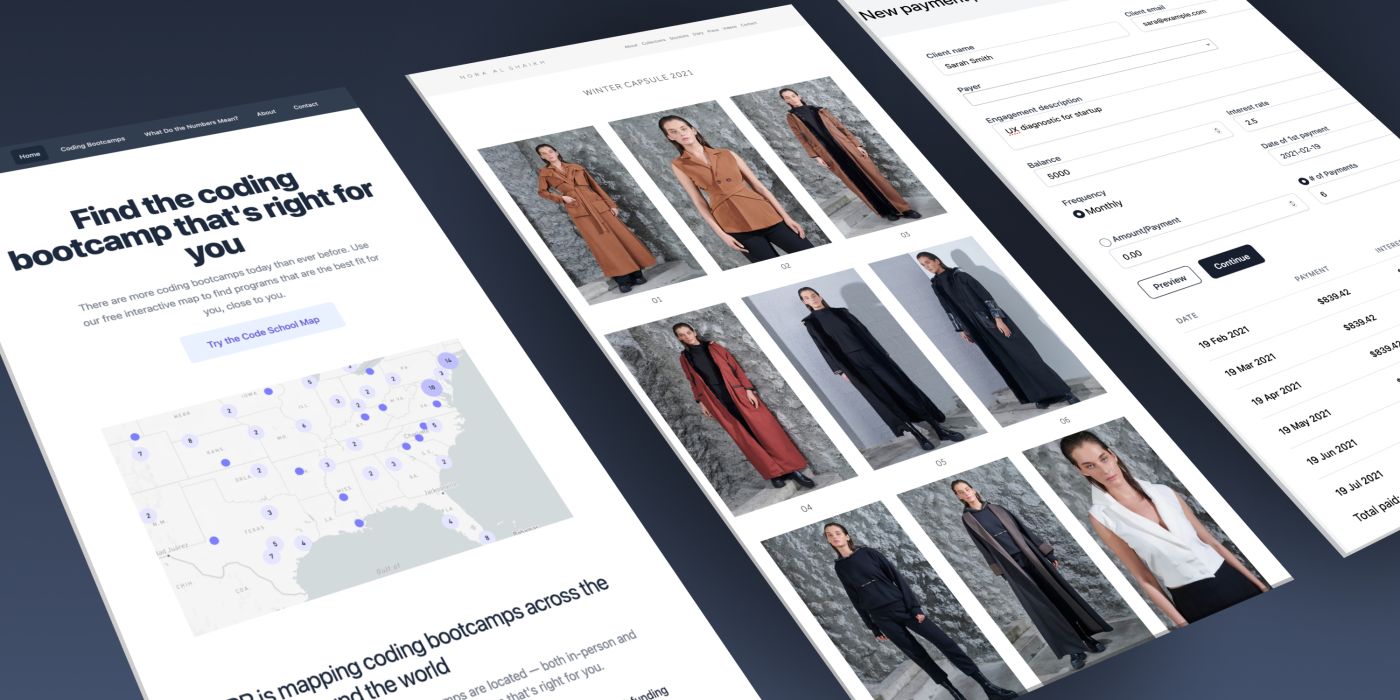 Hiring Neoteric Design was one of the best business decisions I've made. I trust them completely.
The pandemic has changed how we do business.
Everything is upended: the changes have increased the speed of digital transformation for everyone. But the pieces are starting to fall into place.
New business models

Training has gone online. Consumers expect great online shopping. Businesses are trying new products and services for new markets—but old software systems can't pivot quickly enough to meet the new demands.

On-demand everything

What used to be handled in person or on the phone is now done on-demand. From documents to account history, project status to online bill pay—excellent customer service is online, secure, and 24/7.

Remote is now familiar

Remote work used to be unusual — but now it is integrated into employees' lives. Leading firms support employees with clear goals, data, and apps accessible where and when they're needed.
We build the digital tools to handle the change
We create software that is modular and adaptable to the changing business landscape. it's fast, secure, and easy-to-use.
Customer portals

From status updates to payments, document delivery to online forms: customer portals help organizations get business done.

Online payments

We build payment systems that help businesses adapt: from e-commerce and on-demand services to scheduled, recurring payments against a balance.

Content management

Today's challenges aren't about blogging. We build CMSes that integrate with back-end systems yet are easy-to-use, style-guide driven, and loved by editors.

Website redesigns

We're not a branding or graphic design firm, but we partner with some of the best. We bring expertise in strategy, content, and site-building to revive old sites.
Nick and his team are among the finest and most forward-thinking collaborators I've had the pleasure to work with.
Over 20+ years, we've built long-term relationships with organizations seeking high-value returns:
Working with the Neoteric team is not only good business; it is an opportunity to learn from a masterful group of thinkers and doers.
We can help you.

Our no-bull approach will get things sorted and move your project forward.