ARTICLES
Broken Google Map in your web application?
Nicholas Gracilla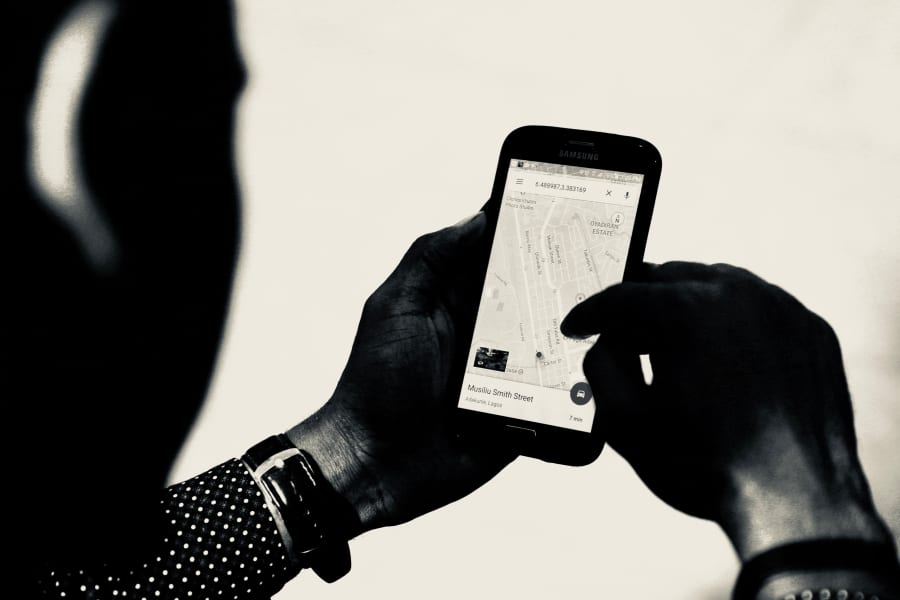 Google implemented billing changes to Google Maps in July 2018. These changes broke applications that were previously grandfathered in since 2016. Fortunately, for most lower-volume use cases, the cost will remain free, but the changes require developers to setup Google Cloud accounts, establish a billing method, and use API keys to identify their usage going forward.
---
Although Google has made multiple announcements over the years, it still caught many people unaware: starting summer of 2018, many previously functioning Google Maps applications now showed a popup message that says "This page can't load Google Maps correctly," and a Google Maps background that displayed the text "for development purposes only" throughout. As of November 2018, you can see an example of this at the UNESCO World Heritage Centre's mapped list of sites, the World Heritage List.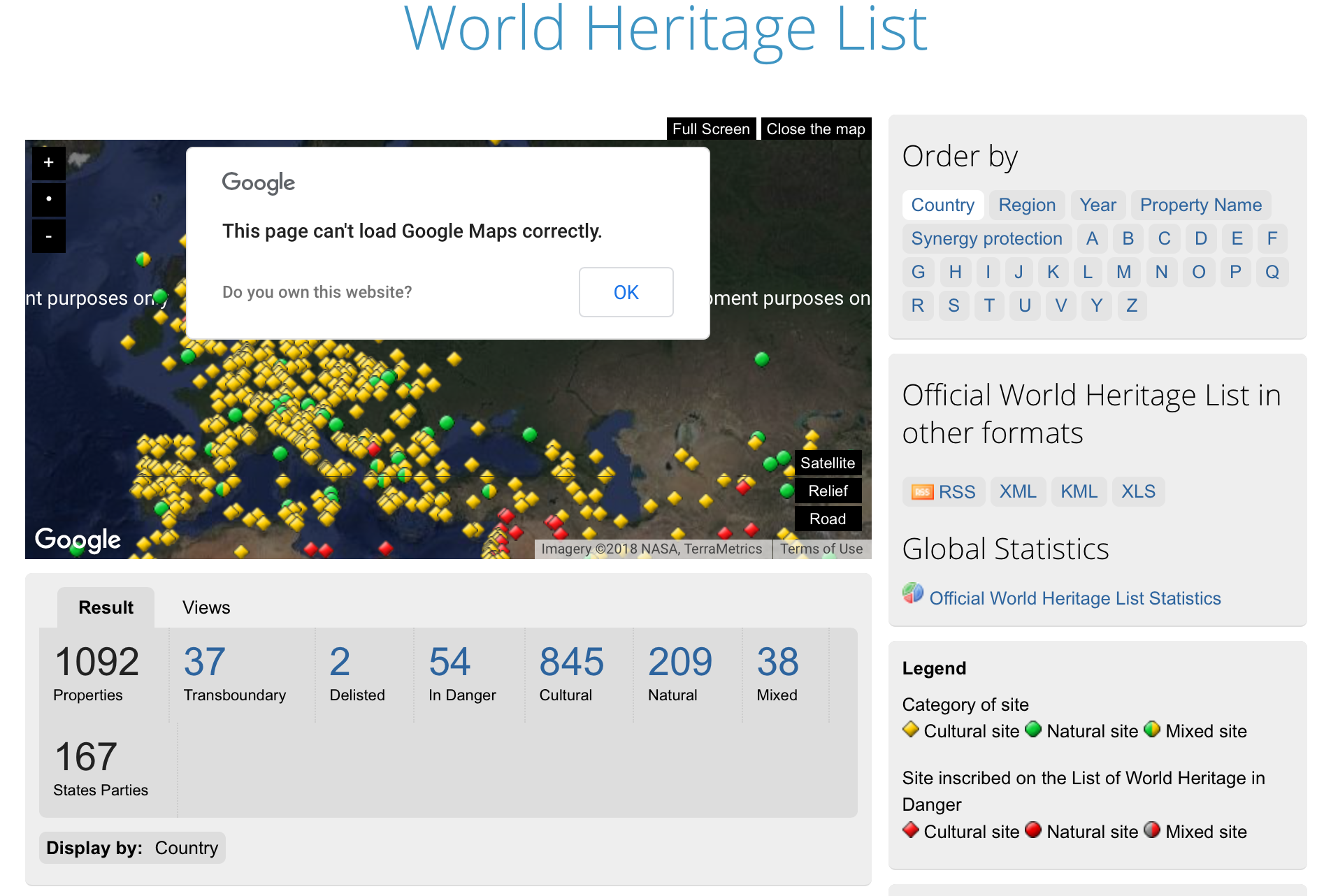 The evolution of the Google Maps Platform
Google Maps launched in February 2005; the Android and iOS apps launched in 2008 and quickly became the most used apps, thanks to their GPS turn-by-turn navigation. From the start, Maps were easy to embed in websites and applications—a simple iFrame embed or Javascript call was all that was needed.
In June 2016, Google announced the Google Maps API Standard Plan:
The simple method of implementing a map—keyless access—was no longer supported. All new applications have to use an API key.
A limit of 25,000 free map loads per day was established. Over that, a $.50 per 1,000 additional map loads fee was imposed, up to a 100,000 daily limit, before users needed to move to the Premium plan.
Most critically, existing applications were grandfathered in based on their current usage, so that they'd continue to function "now and in the future."
That future ended in May 2018, with the announcement of the Google Maps Platform:
Google simplified the prior 18 separate APIs into three core products: Maps, Routes, and Places;
The Stand and Premium plans were merged to create one pay-as-you-go pricing plan, with the first $200 of monthly usage, free;
As before, no annual, up-front commitments, termination fees, or usage limits; and free customer support for all;
The new Google Maps Platform was integrated with the Google Cloud Platform Console to manage usage and project tracking, and discover other Cloud products;
Most critically, beginning June 11, 2018, a valid API key and Google Cloud Platform billing account is required to access the core products—including previously grandfathered accounts. "As of June 11, 2018, you must enable billing with a credit card and have a valid API key for all of your projects."
How much will it cost?
Starting June 2018, Google tracks and cost accounts for every use of the map API; a helpful $200/monthly credit from Google should cover most low-usage cases, such as a map on a marketing/communications website contact page. A useful pricing calculator helps customers establish a baseline cost.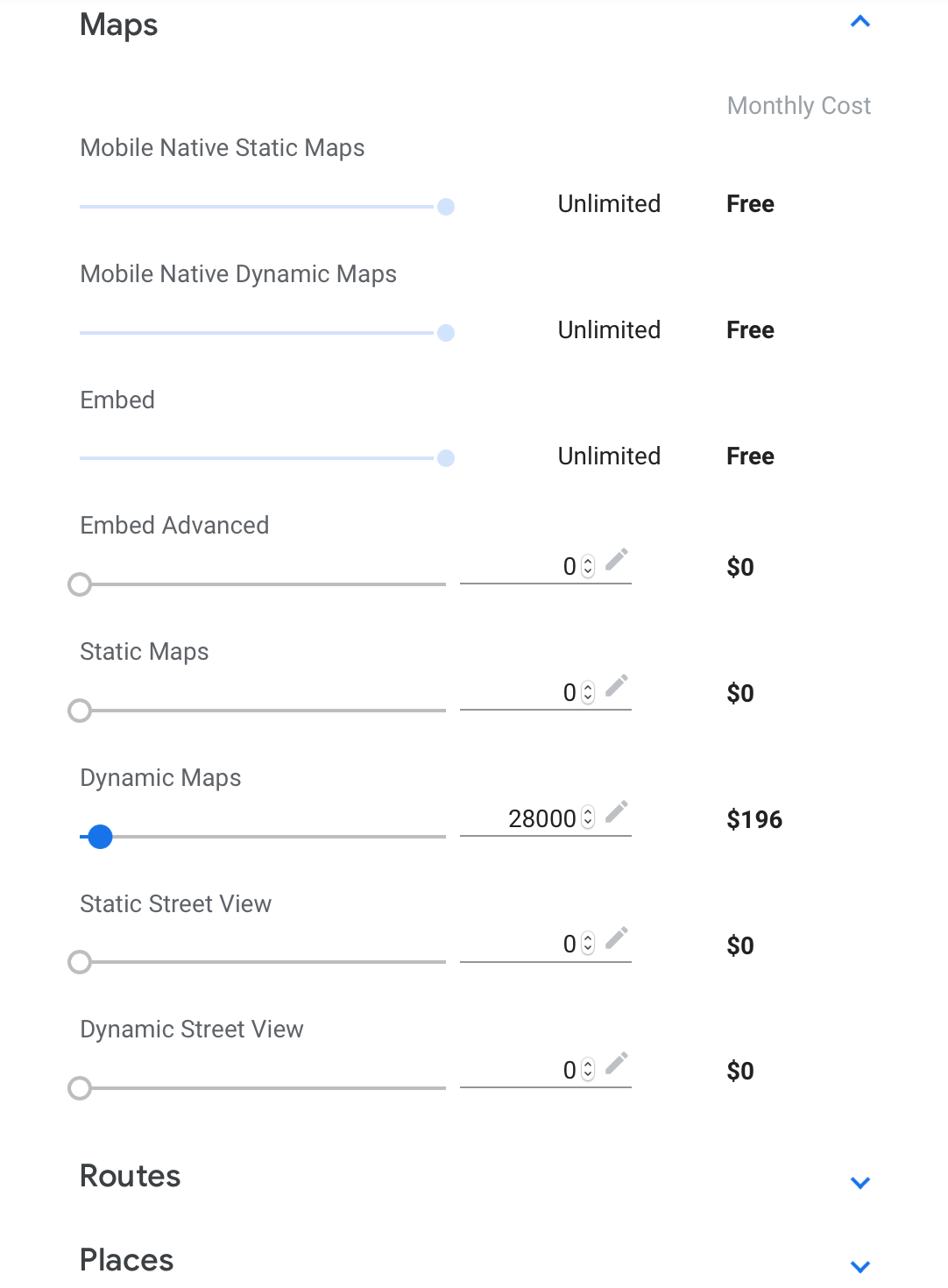 Google replaced the previously free 25,000 map loads per day with a roughly 28,000 maps loads per month, for about $200. However, basic embedded maps remain free; Advanced Maps embed use directions, street view, or search, billed based on these rates—$.014 USD for each map load up to 100,000 a month, 0.112 to 500,000.
How can I manage runaway costs?
The new Google Maps Platform offers budget alerts; they can be configured to send notifications based on a threshold. Users can also cap API usage in a variety of ways, including requests per day, per seconds, or per user.
What will the future hold?
Even Google refers to the $200 credit per account as a "free courtesy usage limit," and there are no promises that this monthly credit will remain in the future. There are alternatives: OpenStreetMap is a community-driven, open data platform that is free to use for any purpose, given appropriate credit, and may be sufficient for many uses.
What alternatives have you considered? Do the rich features of the Google Maps Platform justify the cost? Feel free to leave me a note below with your questions and experiences.
Photo by NESA by Makers on Unsplash.
Have a comment or question? Send us a note. It won't be shown here and email isn't required, unless you'd like a reply.