Productivity
Best apps for Apple Watch to increase focus and productivity
By Nicholas Gracilla · November 6, 2018 · 3 minute read
Topics: Productivity
In the ongoing battle for control of your attention and focus, is the Apple Watch friend or foe?
One of the earliest concepts that drove the vision behind the Apple Watch, back in 2013, is that your phone is ruining your life. We've become walking zombies in elevators, on street corners, and in our downtime. We all know the truth now—smartphones are a perennial source of distraction, are designed for addictive engagement, and are just plain fun. Today, there are many apps, tools, and methods to help wrest back time from our phones. The Apple Watch can be a useful tool in this struggle for control and can help increase focus and productivity. Here's what I've discovered.
Tune (out) Notifications
iOS now offers application-level configuration for notifications, including Quiet Delivery modes and none at all. You can make these adjustments over time by left-sweeping on a notification and choosing Manage.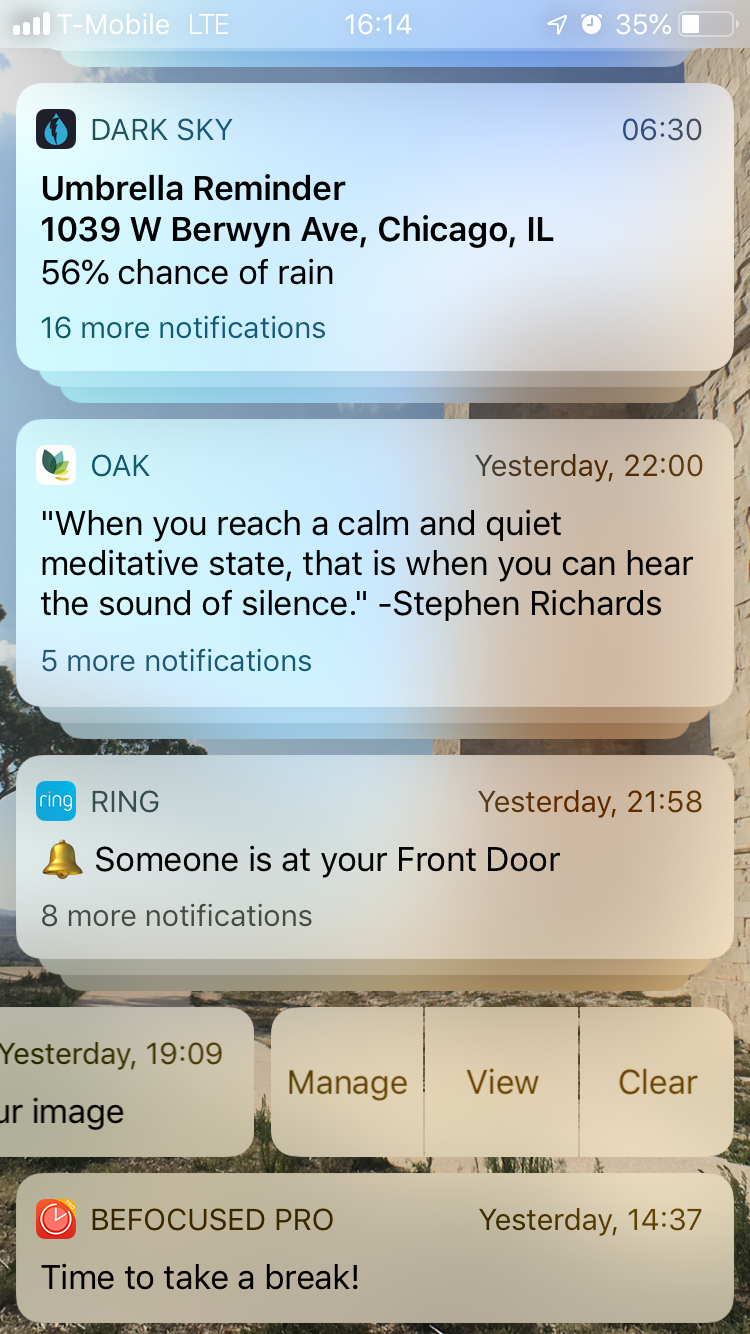 You'll probably want to shut down noisy apps like email, but perhaps retain others like messages from friends and family. By setting your Apple Watch notifications to mirror your iPhone's configuration, you won't have to think about this twice.
Get Siri on your calendar and reminders
The game is to lessen the opportunities for distraction by using your phone less often. "Siri, rescue me!" While not as advanced as other voice recognition systems, Siri does a great job reporting and creating events from your calendar. You can say things like:
What does my day look like?
What's on my calendar for this weekend?
When do I meet with Adrian?
What's on my calendar for Thursday?
Create a meeting about design review tomorrow at 1 pm.
When you're out and about or have a sudden flash of inspiration, Siri can be great for setting Reminders, too. Using time and geo-location, you can say things like:
Remind me to take out the recycling at 7 o'clock tonight
Remind me to call Tom when I get home
Add printer paper to my shopping list
Capture your fleeting best ideas
You might be waiting in line at the store, running a 5k, or waiting for the train—inspiration waits for no one, and capturing those moments of insight are critical. I'm a fan of Bear.app's Apple Watch implementation, which makes it simple to use voice dictation to capture a short note that synchronizes immediately to the cloud for use on your desktop or phone later.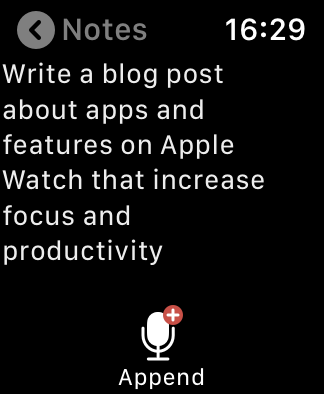 Build your ability to focus using the Pomodoro technique
We all know it—multitasking damages our ability to focus and stands in the way of the deep work required by most workers today. Use the Pomodoro Technique to establish intervals of deep focus and breaks instead. I'm a big fan of the app Be Focused Pro.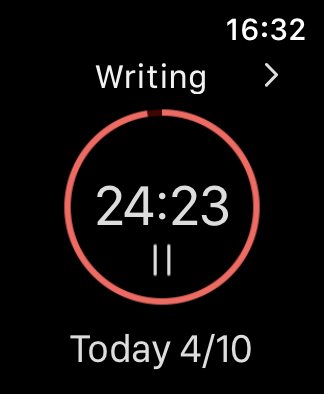 There are a few hiccups with its Apple Watch integration and synchronization through the phone to the desktop; yet, its a great standalone tool on the watch as well.
What's your experience? Have a favorite focus or productivity app to share? Feel free to send me your comments below.
Photo by Luke Chesser on Unsplash.
Neoteric Design helps businesses plan, develop, and improve websites and web applications. We are experts at modern content management systems, user experience design, Ruby on Rails web applications, and API-driven integrations. We clarify business challenges, develop user-centered solutions, and deliver high-quality, well-tested work ready for ongoing growth.
For more information, contact us.
Thanks! Feel free to send us a comment.
Sorry! Tell us how this could be better.