User Experience
How to design effective mobile glance experiences
By Nicholas Gracilla · November 28, 2016 · 4 minute read
Topics: User Experience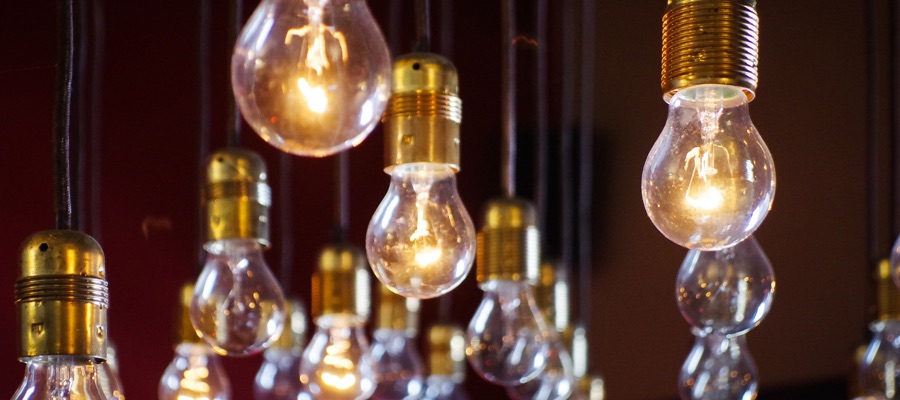 The user experience of a well-designed glance is fast, non-disruptive, and surprisingly emotive.
Mobile moments are about all of the everyday questions we ask whenever we think of them: "What is that?" "What time are they open?" "Where can I get coffee?" "Which train do I get?" "I want to tweet this." We've been trained that when you think of something, wherever you are, you can reach for your phone and find whatever you want immediately. They are short, frequent, and intentional interactions.
- Catherine Devine, "Mobile: From Responsive to Mobile Moments"
Catherine Devine charts the growth and adoption of mobile experience design in museum and cultural institutions from responsive design, through mobile first, to new thinking about the mobile moment: one of a series of micro moments in an era of an expectation of anytime, anywhere, instantaneous information. A subset of these mobile moments, ones that are less intentional, I call glances. By highlighting two outstanding examples, I identify five critical features of designing effective mobile glance user experiences. 
Apple Watch photo album watch face
The Apple Watch features a range of watch faces, selected and managed in the new Face Gallery. the Photo Album face is a surprisingly complex example of an emotive at-a-glance experience. I set mine to my Favorite photos; the watch synchronizes up to 500. A new, random photo appears each time I raise my wrist to check the time.
Clever algorithms group images based on date and location. By touching the screen after the initial image, I see other photos from that moment. I almost always do this — momentarily reliving (and often sharing) a fall apple picking weekend, a birthday dinner party, a favorite trip. I have a large photo album dating back to the early 2000s, but I only recently began seriously sorting and favoriting my best work, in large part due to this simple, yet immediate experience. Deeply personal and literally on the wrist, I've unexpectedly felt appreciative, nostalgic, and surprised. I've often forgotten about moments from years ago, and the opportunity to remember them in this small, everyday way is powerful. 
NYT Cooking app
Widgets are single-purpose extensions to iOS apps that provide timely information or specific functionality. They are accessible on the iOS Search screen with a right swipe from the home screen. Depending on user configuration, they are shown on the Lock screen as well.
The NYT Cooking app offers a single recipe in their widget, "What To Cook," which highlights the recipe of the day. It is succinct: recipe title, picture, brief description, and estimated cook time. Users can opt to save the recipe to their app "Recipe Box" with a single click, or click through to the full recipe, or just ignore it. I wasn't initially a fan of widgets on the Lock screen, finding it distracting, but I've been using it more and more on the Search screen, in part due to curiosity about what the recipe of the day will be. As an avid cook, I've been alternatively inspired, curious, motivated, and even determined after a glance. 
Critical features of effective mobile glance experiences
When we consider the design of an effective mobile glance, five critical features become apparent: 
Not primary : by definition, the glance isn't the primary experience, which might instead be through a website, an app, a publication, or a newsletter. The glance UX might lead the user to one of these but stands independent of them. 
Not disruptive : the glance UX is not a notification. No further action is required; it doesn't add another task to the user's plate to complete. There's nothing to clear and no disruption to current work or activities. It is not in the way.
Is split-second fast : A mobile glance is typically consumed in 3 to 5 seconds, 10 at outset. It must be instantly available on launch: pre-cached, with no loading delays, which would constitute a disruption. 
Is open-ended : A mobile glance is exploratory, temporary, and open-ended in the sense that its content is available elsewhere, in full. 
Is emotionally engaging : Why, as a user, should I care about the content presented in the glance? Is it personalized—related to information I am learning? Does it reinforce goals I'm working towards? Does it remind me of my supportive network of friends, family, and coworkers? Does it inspire curiosity, interest, or feelings of good will? 
Why consider designing mobile glances? 
Mobile experience design continues to evolve. Mobile moments are explicit, intentional interactions, often taking the form of answers to questions or needs. Mobile glances, on the other hand, can serve organizations in an implicit, emotive way: they can passively strengthen relationships between readers and publishers through open-ended exploration. Regardless, Content Management Systems must push past a paradigm of publishing web pages, and then past responsive design, too, in which we ask users to navigate a mobile optimized site in search of answers. 
---
---
Comments? Questions?
Feel free to send us a note; we'll get right back to you.