Community
The Coding Dojo visits Neoteric Design
By Nicholas Gracilla · August 2, 2017 · 1 minute read
Topics: Culture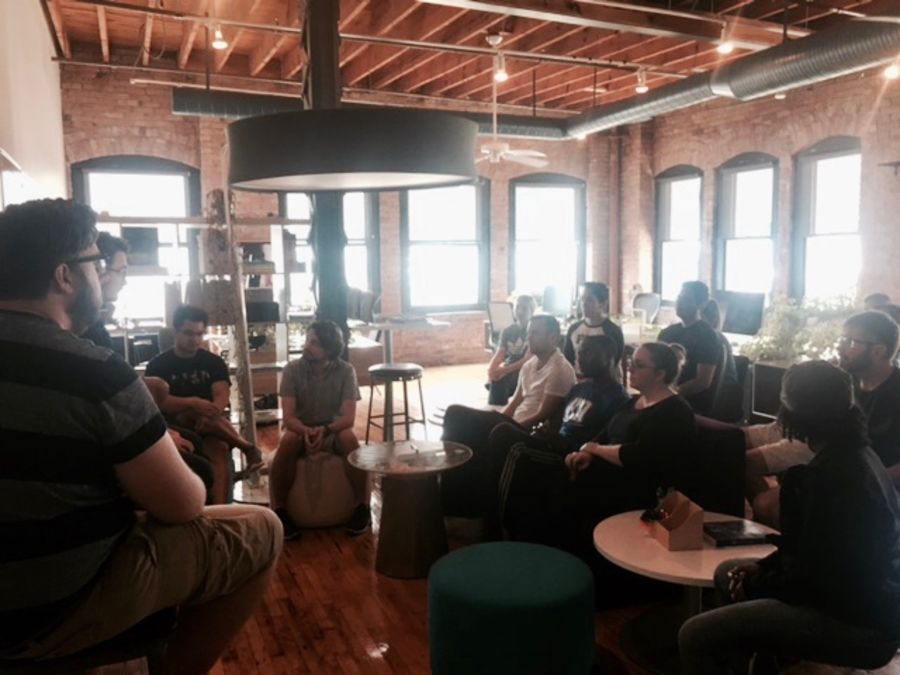 Around 20 developers-in-training visited Neoteric to learn about work life at a small software firm.
What is work life like at a small software firm? What makes for a great resume website? What kinds of personalities work well—and don't work well—in a small work team? What are some advantages and disadvantages of making a career at a boutique firm, versus Uber or Groupon? Why would someone hire a boutique firm, versus a large firm? 
These are just some of the tough questions 20-some junior software developers-in-training asked Nick, Peter, and Madeline during an hour-long chat that brought them up to our loft. We had a great time sharing our experiences over the past nearly 20 years and talked about software teams, what makes for great clients (and tough ones, too); how job responsibilities are shared and distributed, and how to create a great resume website. 
Thanks to Michael Bogdanski, site captain and lead instructor at Coding Dojo. What started as a chat in the elevator lead to a great talk and free book giveaway, too!
Neoteric Design helps businesses plan, develop, and improve websites and web applications. We are experts at modern content management systems, user experience design, Ruby on Rails web applications, and API-driven integrations. We clarify business challenges, develop user-centered solutions, and deliver high-quality, well-tested work ready for ongoing growth.
For more information, contact us.
Thanks! Feel free to send us a comment.
Sorry! Tell us how this could be better.