Community
The Coding Dojo visits Neoteric Design
By Nicholas Gracilla · August 2, 2017 · 1 minute read
Topics: Culture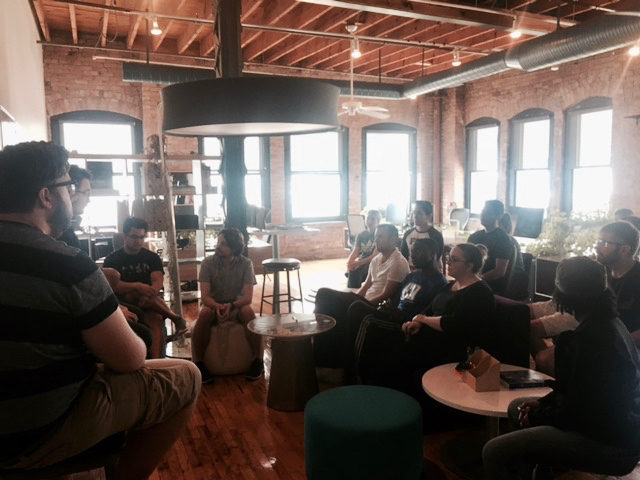 Around 20 developers-in-training visited Neoteric to learn about work life at a small software firm.
What is work life like at a small software firm? What makes for a great resume website? What kinds of personalities work well—and don't work well—in a small work team? What are some advantages and disadvantages of making a career at a boutique firm, versus Uber or Groupon? Why would someone hire a boutique firm, versus a large firm? 
These are just some of the tough questions 20-some junior software developers-in-training asked Nick, Peter, and Matthew during an hour-long chat that brought them up to our loft. We had a great time sharing our experiences over the past nearly 20 years and talked about software teams, what makes for great clients (and tough ones, too); how job responsibilities are shared and distributed, and how to create a great resume website. 
Thanks to Michael Bogdanski, site captain and lead instructor at Coding Dojo. What started as a chat in the elevator lead to a great talk and free book giveaway, too!
---
---
Comments? Questions?
Feel free to send us a note; we'll get right back to you.