Nick and the Neoteric team helped us take the tool we envisioned from a rough idea to reality. His ability to uncover the real challenges the end-users faced, and come up with a solution that integrated seamlessly into our project, made a dramatic difference.
Context
The rules to qualify for affordable housing are very complex and involve household size, income, personal experiences, and more. In partnership with Toolbox Creative, we built an interactive component that helps people step through the complex process with a simple multi-step survey.
Goals
Transform a complex process into a friendly experience

Adapt to future business rule changes readily

Develop a portable component for any website or CMS

Mobile-first design and development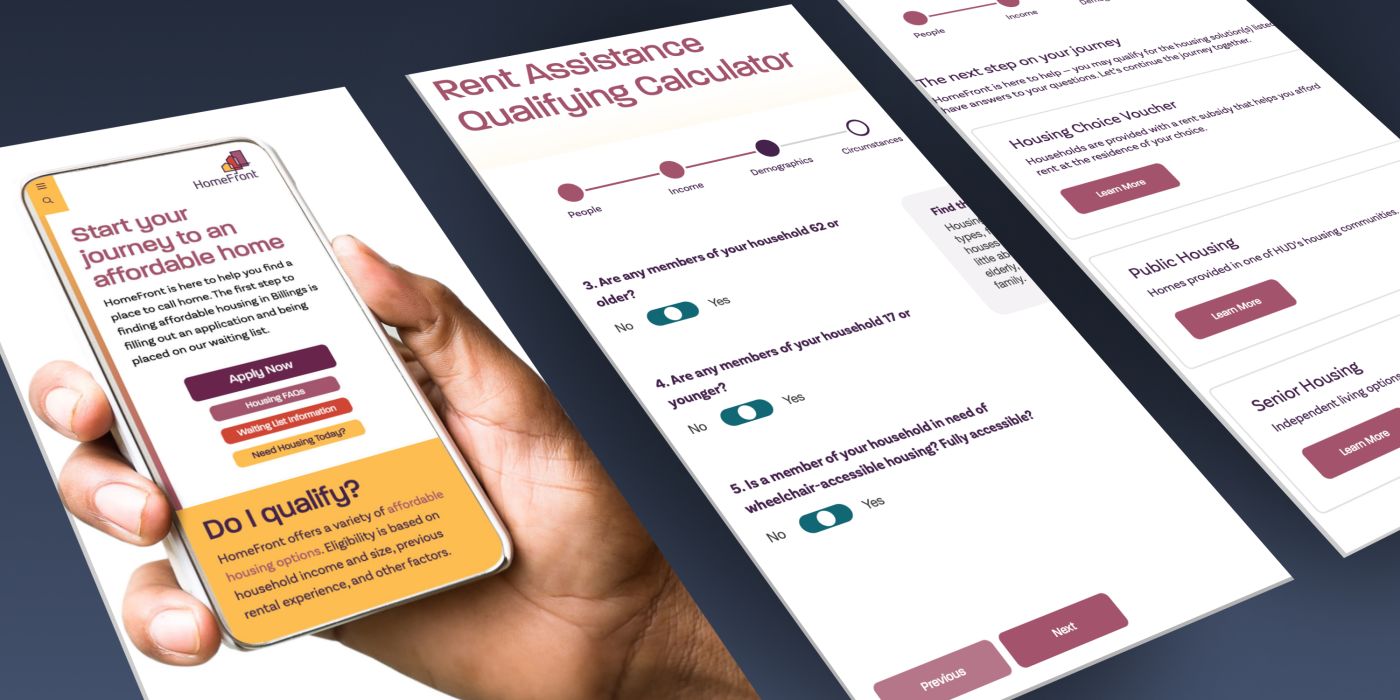 Work
We analyzed the business case and developed a simple four-step user experience, driven by complex rules around income restriction, family size, and more. We abstracted the business rules into a configuration system, so that future changes are easy to implement. Finally, we developed an entirely self-contained front-end component in Javascript, designed to be added to any website or CMS.
Outcomes
Families have a dramatically improved experience, compared to prior complex, error-prone, hard-to-understand forms

The tool is a hallmark feature of the housing authority's rebranded website

The agency team easily incorporated the tool into their existing systems and can handle updates without code changes

Thousands use the tool on a regular basis to find safe, appropriate housing
... everyone in our community deserves a safe place to live that they can afford and call home. Consistent, stable housing is the foundation for self-sufficiency, financial security, wellness, academic success and quality of life. With it, our residents and our community thrive together.
We can help you.

Our get-it-done approach will move your project forward.