Nick has a rare ability to distill a project to its critical elements, to think precisely and incisively about what needs drive the project and then to execute efficiently on that plan. Working with Nick and the Neoteric team is not only good business, it is an opportunity to collaborate with and learn from a masterful group of thinkers and doers.
Max C, Partner
Property Tax Law Firm
Situation
This law firm works in the complex arena of Illinois property tax law. It had an underutilized, template website that didn't match its expertise, progressive client relationships, or company culture.
As part of its digital transformation initiatives, the firm needed not only a marketing and communications website, but software for customers, vendors, and staff as well — a transformation from brochureware to deeply useful customer experiences.
Goals
Rebrand to better represent its expertise and progressive voice
Build a content-managed website to serve as the core to a series of marketing and SEO campaigns
Enable customers to pay online or over time, and keep them informed on value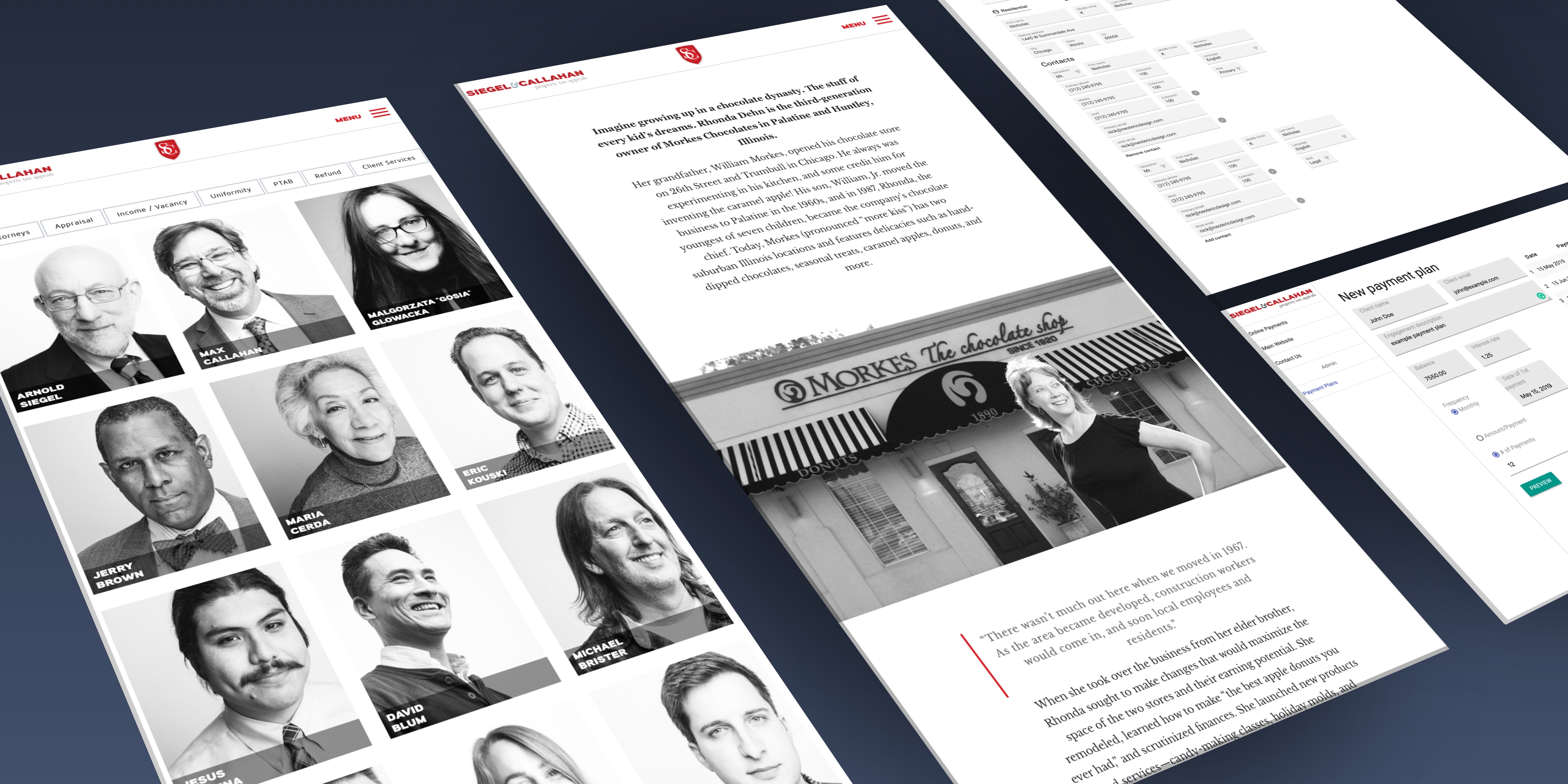 Work
Through extensive customer experience mapping, design sprints, prototypes, and stakeholder interviews, we established lean product roadmaps for a series of digital products. Using Domain Driven Design and principles of Clean Architecture, we developed independent software components that isolate business logic and workflow from implementation details and external dependencies, building an architecture designed for change. E-commerce portals handle client onetime payments and scheduled payments over time, while work in progress will inform clients on status, handle documents, and manage vendor assignements.
Outcomes
Working with the brand agency JNL Design, we launched the unique marketing site, noted by a top SEO marketing firm as 'one of the best they've worked with'
Created a Design System to rapidly prototype iterations and new product ideas, soliciting staff and stakeholders for feedback and improvement
Portals handle all credit card transactions and provide the financial tools to support clients' needs
CI/CD pipelines support delivery of changes and iterations safely, securely, and reliably
How might we help your firm's digital initiatives and growth this year?